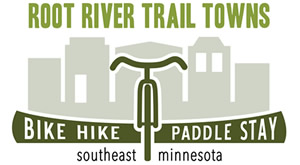 Seed Savers Exchange
Business:
Seed Savers Exchange
Description:
Located minutes north of Decorah in the heart of the Driftless among sparkling streams and limestone bluffs, the 890-acre home for Seed Savers Exchange welcomes thousands of visitors every year. Beautiful heirloom display gardens, historic orchards, and heritage livestock breeds border the Amish-built Lillian Goldman Visitor Center, connecting visitors to our diverse garden heritage. It's a can't miss destination for gardeners and nature-lovers alike! The non-profit is dedicated to keeping heirloom seeds in gardens and on tables everywhere.
Lillian Goldman Visitors Center:
March 1 to October 31| Open 10am to 5pm daily
Closed Easter Sunday, July 4th, and Thanksgiving Day.
Seed Savers Exchange Heritage Farm grounds and hiking trails are open to the public 24/7, year-round.