Plan Your Visit
The Harmony Visitor & Information Center is a great resource to the traveler or the local resident who might have questions about our area.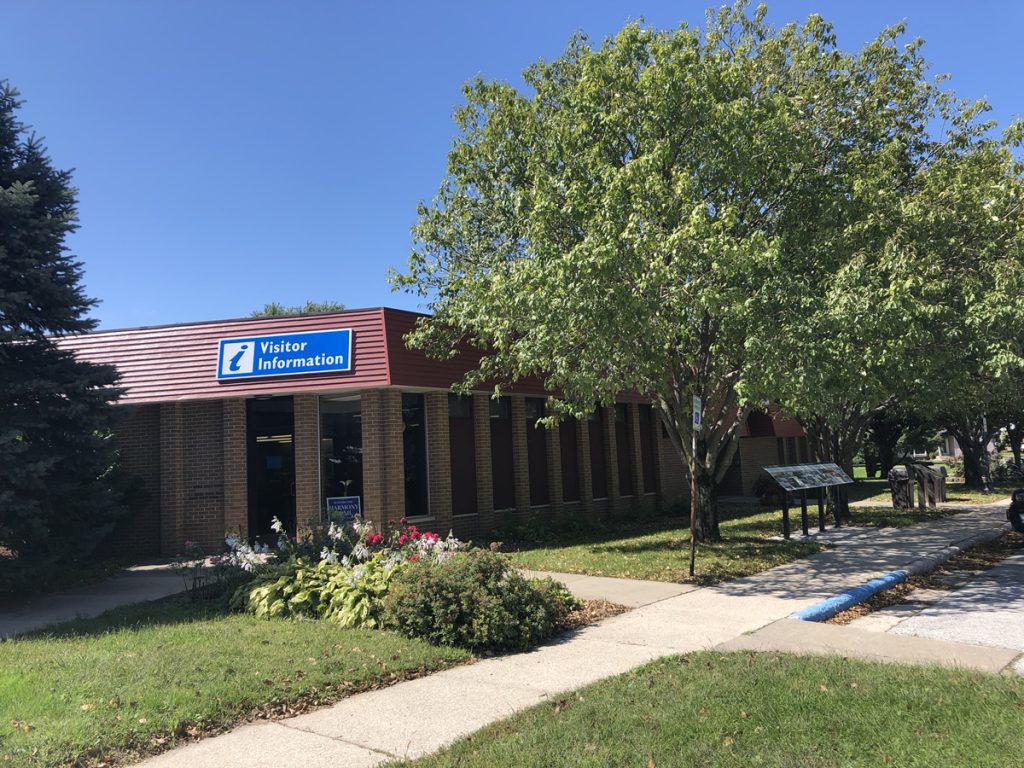 We are staffed and open to the public April through October. An excellent place to cool off after a bike ride on a hot summer day, check out menus from local restaurants, pick up your official Harmony Guide Book, or ask for information about local events, Amish tours, Niagara Cave, and other local attractions and services.
If you are planning a trip to Harmony for yourself, a larger group or bus tour, contact us and we can help with your planning needs.
Staffed by three employees and over a dozen volunteers, we are always happy to have you stop in and talk to us! Let us help you make the most of your time in Harmony!
Call us year-round at 507-886-2469 or toll free at 1-877-251-0606.