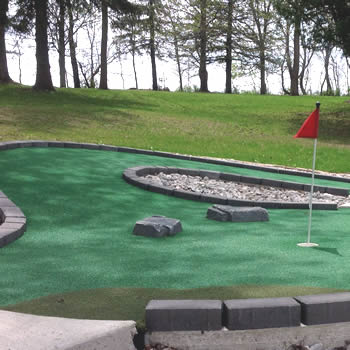 Recreation & Entertainment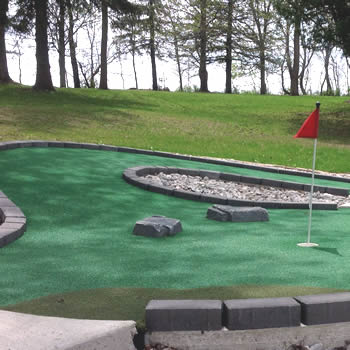 Everyone will find something they enjoy with all the recreational and entertainment opportunities available for the whole family in Harmony!
Run and play at of three different playgrounds in town. Selvig Park is located on Main Street and boasts playground equipment, picnic shelter and gazebo. The Trailhead Park offers a larger playground, picnic area, plenty of room to run and is near the Visitor Center. The Golf Course Park is located near the 9-Hole golf course and offers another playground and picnic shelter.
There is a variety of golfing options in Harmony. Harmony Golf Club is a 9-Hole course that is both challenging and fun. Niagara Cave offers a 18-hole mini-golf course, and there is also a free 9-hole disc golf course located at the Trailhead. Discs are available at the Visitor Center if you didn't bring your own.
Bike, walk or ski the Harmony-Preston State Trail starting right from the Visitor Center. Enjoy a short walk on the trail to view the sink hole exhibit.
River activities are popular during the warm months including canoeing, kayaking, and tubing on the Root River or Upper Iowa River.
Catch a movie at the JEM Movie Theatre, which is the only movie theatre in Fillmore County. This one-screen movie theater shows new releases and host a variety of concerts and events. You will fall in love with the fresh made popcorn made with real butter!
Many of Harmony's local establishments offer entertainment, including open mic nights, trivia, live music and special events.
If that's not enough to do, visit Historic Forestville and see the interpretive village, or take the kids to the Preston Swimming Pool. Check out the Eagle Bluff Environmental Learning Center calendar of events, they offer a wide array of fun and educational classes throughout the summer!