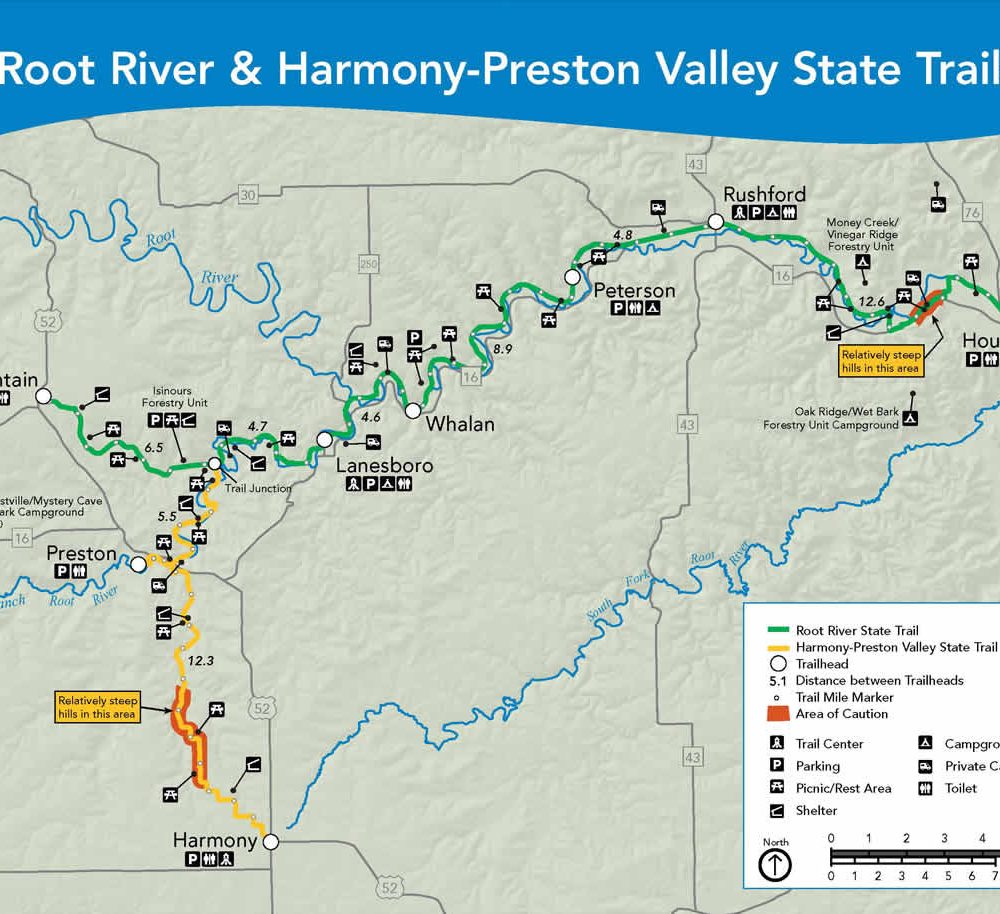 Biking & Trails
The Harmony-Preston Valley State Trail connects Harmony to the Root River Trail system with over 60 miles of recreational trail. This DNR maintained trail allows biking, walking, cross country skiing, hiking and rollerblading. The trail starts right behind Harmony's Visitor Center at the Trail Head Park where you can also enjoy a 9-hole disc golf course, picnic shelter, playground, parking lot and Visitor Center.
The Harmony-Preston Valley State Trail travels through lovely countryside and amongst the wildlife, passing through a variety of wooded areas, pastoral farm sites, rolling hills and near spring-fed Camp Creek.
Experience the Root River Trail through the lens of a cyclist
David Coleman of Delano, MN, shared this video from July 5, 2020, biking the Root River and Harmony-Preston Valley trails. There is a focus on contemplation and meditation at beautiful spots along the journey, taking place during a full day of bicycling, from morning to evening.
Harmony also belongs to an organization called the Root River Trail Towns, a group dedicated to promoting our bike trail system and region. Check out their September series of Taste of the Trail events!